You're on your way! Your online Travel Insurance quote starts here...
Remember, our simple medical declaration means that pre-existing medical conditions needn't be a problem.
Whether you are travelling alone, as a couple, with your family or as part of a large group, we've got the policy for you.
You're just a few clicks away from covering your all-important trip. Please read the information on the right and confirm below whether you are happy to proceed on this basis.
Do you agree with the terms and conditions on this page?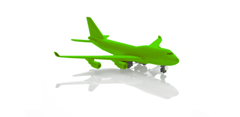 Any problems?
If you experience any problems when using the site, contact us on 0800 917 2274.
The basis of your quotation
This travel insurance product is underwritten by Ageas Insurance Limited. By clicking 'Continue' at the foot of this page, you will be taken to our dedicated travel insurance site provided by Ageas where you will be able to get a travel insurance quotation and view full policy information. The quotation you will obtain is provided on a non-advised basis which means that no advice is given or implied and you are solely responsible for deciding whether the policy is suitable for your needs.
Your Demands & Needs
This insurance would meet the demands and needs of someone who wishes to insure their trip away from their home for cancellation costs, medical expenses and other specific risks required for that trip according to their individual circumstances.

Company Profile | Feedback | Press | Terms of Business | Privacy Policy | Site Map © Chris Knott Insurance 2008 : Site design by Nick Day